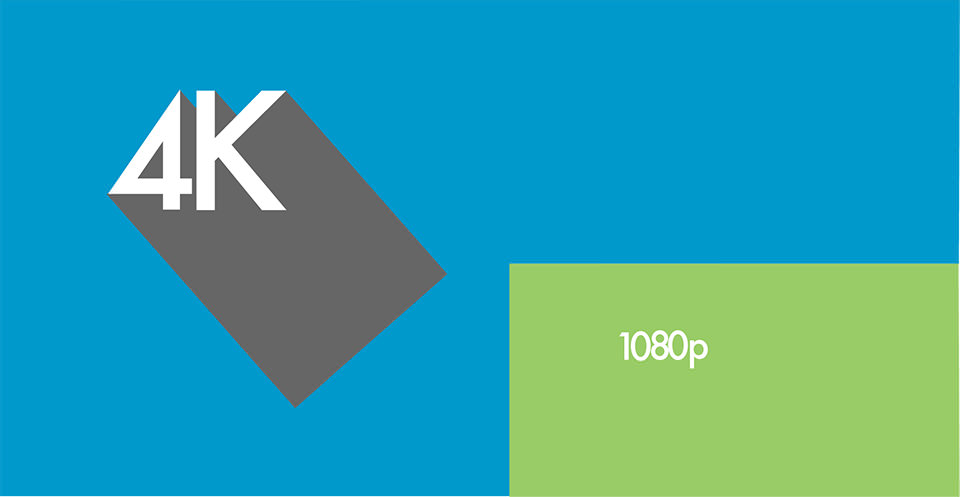 Producing 4K video in 2014 isn't as difficult as it sounds, but that doesn't mean everyone should jump in. The transition involves buying new cameras, and possibly upgrading your computer hardware (especially if your current equipment struggles with HD). On one hand, 4K cameras can be less expensive than HD-only options. On the other, if you already own capable HD cameras, the financial sting of buying new ones will burn a little more. Here's the central issue: if you don't go 4K now, it could seriously impact the shelf life of your productions in the not-too-distant future. So the question is, as a content producer, should you make the switch to 4K or wait it out?
Question #1: Why should you go 4K?
There are many pertinent answers to this question, but I think the most meaningful one is to future-proof your current projects. We're a long way away from the widespread adoption of 4K in broadcasting, but you need to consider the full lifespan of your work. If 4K video streaming eventually becomes the preferred format for casual viewers, you can make sure they'll consider watching your content now by shooting in 4K.
Another valid reason to go 4K is to stay current and ahead of the crowd. This isn't about bragging rights. If you were involved in video production during the transition from SD to HD, you already know how important a shift like this is. Getting in early and adjusting to the new workflow, rather than putting it off and falling behind is often the preferred route, especially considering there isn't an insurmountable price barrier involved. Besides, with 4K equipment, you can capture your footage in ultra-high resolution, and deliver in HD. You gain the ability to produce in multiple formats, and you don't give up Continue reading