It's already happening. Your family and friends are asking what gifts you want for the holidays, and you're not answering. You're blowing it. Do yourself a big favor and supply them with solid suggestions for actual gifts you would like to receive. How? By referring to this guide. That's it! You're almost done. Do it…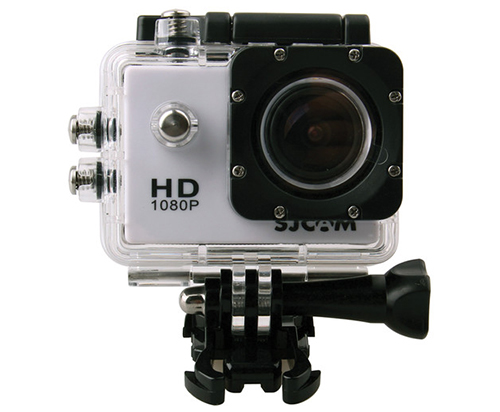 A great gift to get is a fake GoPro. Why? They're dramatically cheaper than real GoPros (even the entry-level GoPro HERO), which makes them attainable as gifts. The one I recommend is the SJCAM SJ4000. It gets lots of good reviews, it comes with more accessories than a real GoPro, it has a built-in color display (which the GoPro HERO lacks), and lots of other useful features. I love that it's compatible with GoPro mounts, which means you can do anything with it. This is b-roll heaven. Need a shot from inside a glass as a drink is poured into it? Of course you do.
SJ4000 - Amazon USA, Amazon Germany, Amazon France, Amazon UK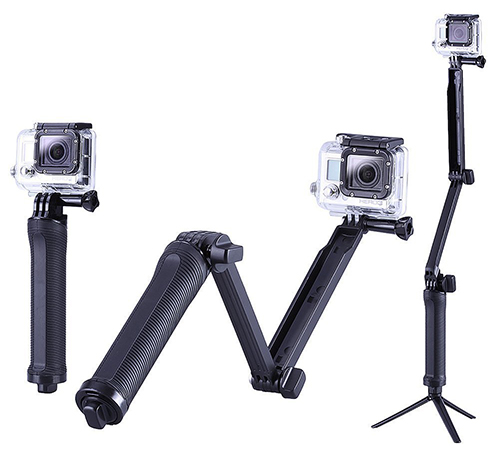 If you're going to get a fake GoPro, it's totally worth it to also get a fake version of my favorite GoPro accessory, the 3-Way. Even if you loathe selfie sticks, you still gotta have this. It enables you to get great perspective shots, whether you're shooting footage of yourself or pointing the lens elsewhere. The joints enable you to keep both its arm and your arm out of the shot, so it seems like someone else is operating the camera. I have the real GoPro 3-Way, but this fake is nearly identical and a third of the price.
Fake 3-Way - Amazon USA, Amazon Germany, Amazon France, Amazon UK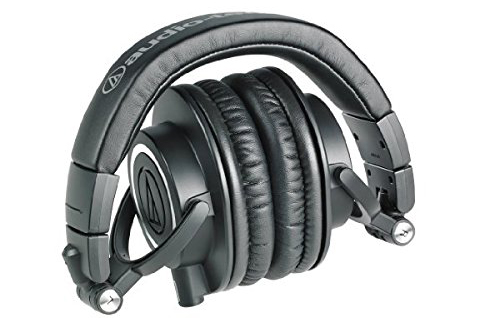 Pretty much everyone on the planet needs a good pair of headphones, especially you. If you already have a set, you could use a backup. Got an aging pair of Sony 7506's? These will be a notable upgrade. The headphones I recommend are the Audio-Technica ATH-M50x. With over 2500 reviews on Amazon and a 4.7 star rating (out of 5), you know that these things are great. I love that they come with 3 cables: a coiled 10-foot, a straight 10-foot, and a short 3-foot for listening to tunes as you walk down the street.
ATH-M50x - Amazon USA, Amazon Germany, Amazon France, Amazon UK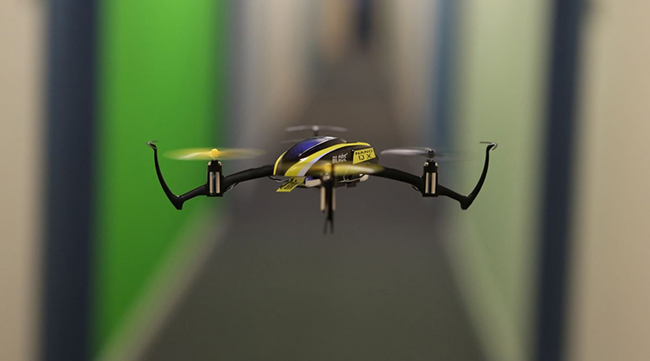 This holiday gift supplies the same rush of excitement you felt as a little kid. This is the Blade Nano QX, a genuine remote-controlled helicopter. This model doesn't have a built-in video camera, but I'm recommending it because it's affordable enough to be a gift. They make a version that has a video camera, but that's not the idea here. To get good video footage you need to spend a lot more. The Blade Nano QX is great because it's a good aircraft to learn how to fly with. When you get good at flying this one, then you can think about upgrading to a DJI Phantom 3 Advanced.
Blade Nano QX - Amazon USA, Amazon Germany, Amazon France, Amazon UK
A Portable Phone Charger Thing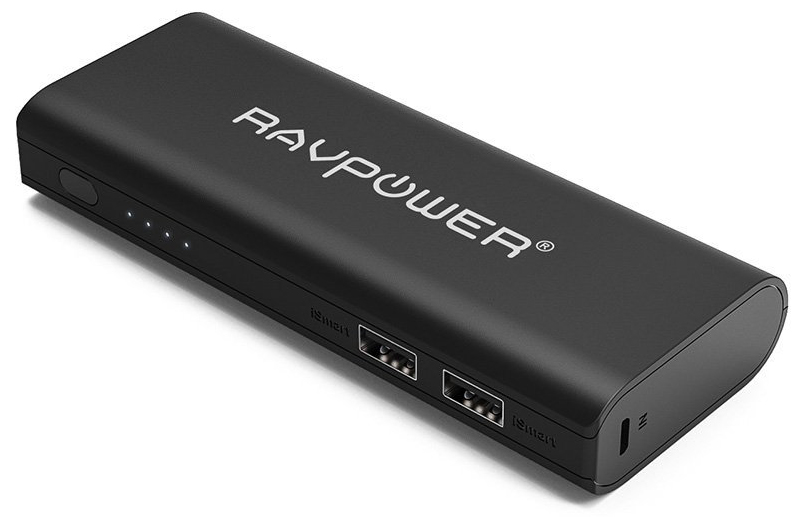 You know what this thing is, and you know you need one. The RAVPower Portable Charger has amassed thousands of positive reviews. It's inexpensive. It has practical uses in everyday life (for when your phone dies… duh!), and it can be useful in production (as a backup power source for the Tascam DR-70D, for example). So, when they ask what present you want, first think of the Toyota RAV4, then think "No no… that's not it… oh yeah, the RAVPower. Yeah."
RAVPower - Amazon USA, Amazon Germany, Amazon France, Amazon UK
Just in case this article is a total fail whale, you can't go wrong with an Amazon Gift Card. Lame? Yes. Useful? Absolutely.
Amazon Gift Card - Amazon USA, Amazon Germany, Amazon France, Amazon UK